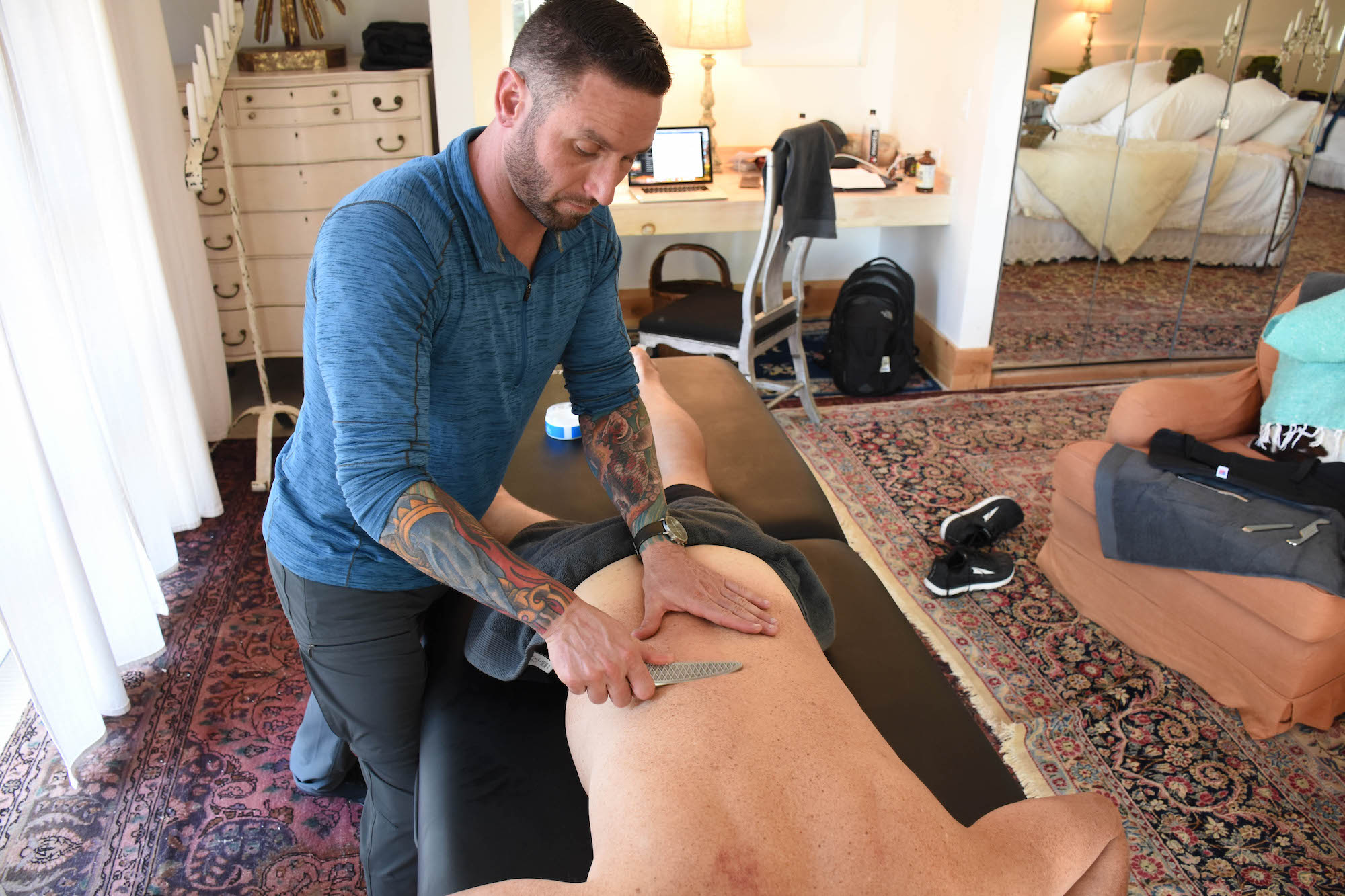 Total body musculoskeletal and fascial realignment with movement pattern analysis and muscle activation patterning. Extensive palpation and soft tissue exam to locate areas of adhesions and scar tissue. Advanced manual therapy and IASTM to break up scar tissue while reshaping and realigning your fascia to restore blood flow, oxygen and nutrient delivery.
A comprehensive and in-depth movement integration session where we will review all of the functional movement archetypes of squat, lunge, hinge, push and pull in order to heal and restore your movement foundation.
The movement patterns of your daily life are what continually and quite actually shape your body.  You will receive extensive movement coaching and awareness training of precisely when and where your alignment is breaking down and you will be taught what to do about it.
By the end of your first day at evohpr, you will be provided with a complete understanding of everything that's torqueing your body and you will leave with a comprehensive road map of exactly what to do and where to go on the journey to healing and thriving in this life.